old-2-Regulatory Intelligence
Regulatory Intelligence

A single solution for all your regulatory intelligence
Anticipate and navigate the global regulatory environment with confidence
Banking, financial services, and insurance sectors continue to experience unprecedented volumes of regulatory change and complexity. Thomson Reuters' Regulatory Intelligence helps you gather, monitor, and analyze regulatory data and track developments in a rapidly changing environment. It empowers you to make well-informed decisions to confidently manage regulatory risk, while providing the tools to take proactive action change within your organization
Less complexity. More clarity.
Cut through the complexity and sheer volume of regulatory updates prioritize actions that are most critical for your organization with Thomson Reuters Regulatory Intelligence.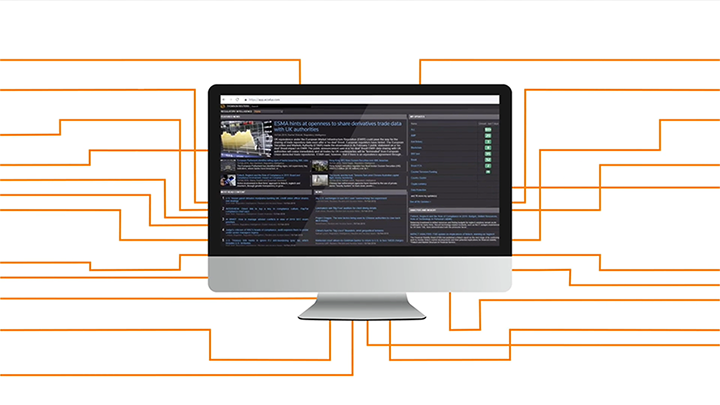 01:23
Access the most trusted intelligence available in a single solution
Leverage 2500+ collections of regulatory & legislative materials from 1000+ regulatory bodies.
Focus on the information needed to quickly reach informed decisions. Keep track of regulatory developments that impact your organization.
Our global regulatory experts and editorial team analyze news and events daily and provide analysis and practical guidance.
Easily find relevant information and get clarity on what is most important to your organization, without sifting through vast amounts of information.
Access whatever information you need, when you need it, from one single source and automate the flow of regulatory information into your organization.
Access exclusive news, analysis, and practical guidance from our global experts, with report creation for board level reporting.
Our intelligence working for you
Receive the right information to assess any risk that could impact the business with Thomson Reuters Regulatory Intelligence Feeds. Get regulatory developments from over 1,000 supervisory bodies and more than 2,500 collections of regulatory and legislative materials, including insight and analysis on regulatory news and events.
Cost of Compliance Report 2021
Take the next step with Regulatory Intelligence

Contact us today to learn more about how Regulatory Intelligence can keep your organization in touch with the constantly changing regulatory landscape