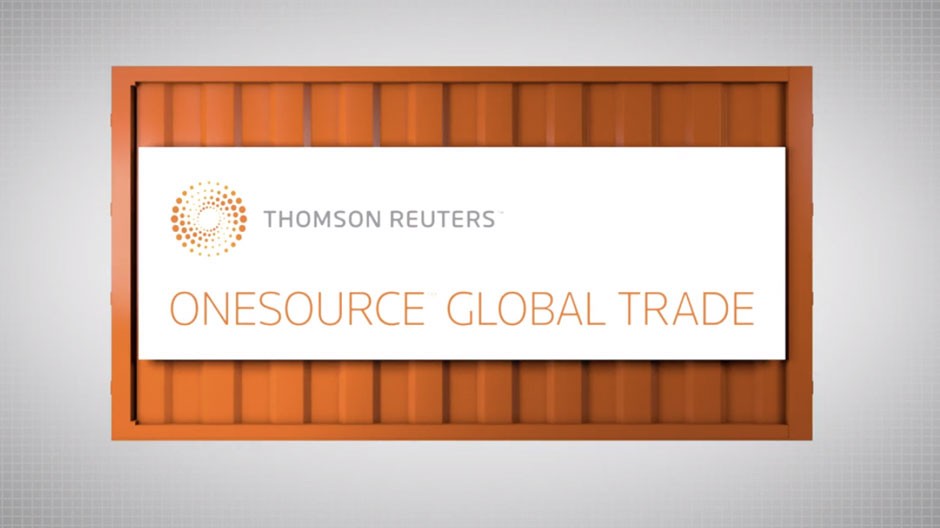 04:32
ONESOURCE Global Trade A truly global solution
ONESOURCE Global Trade offers a comprehensive suite for operating, controlling and managing the foreign trade modules: import, export, special programmes, free trade agreements (FTAs), restricted party screening (RPS), and trade finance.
Built with world-class technology and backed by leading industry experts, ONESOURCE Global Trade simplifies the entire global trade management process by automating routine tasks and opening up the opportunity for global trade professionals like you to focus on value-added activities.
Restricted party screening
Commercial relationships hide risks that can jeopardise a company. Be safe with your local and global business partners, and conduct your business transactions with security, identifying risks and protecting your company's reputation.
RPS (Restricted Party Screening), a solution fully integrated with the company's corporate system (ERP), allows the validation of business partners (customers and suppliers), and is backed by Thomson Reuters World-Check. World-Check is the most comprehensive and widely-adopted source of structured intelligence on heightened risk individuals and organisations, and is available through the ONESOURCE and Checkpoint platforms.
---
ONESOURCE Global Trade for Free Trade Agreements (FTA) assists your company in identifying opportunities to qualify goods under FTA-specific rules of origin while reducing risk and eliminating manual processes. Due to its unique architecture, ONESOURCE Global Trade for FTA can accommodate existing (such as AFTA, ACFTA, AIFTA, AJCEP, AKFTA, CECA, and JSEPA USSFTA), the newly concluded TPP or even future free trade agreements (for example, RCEP).
---
ONESOURCE Global Trade Import software reduces the risk of non-compliance (classification, valuation, country of origin, OGA admissibility), while increasing your overall import process efficiency, from supplier notification to import declaration.
---
As your companies continue to grow and conduct business across the globe and ship products around the world, ONESOURCE Global Trade for export compliance and management reduces your risk of non-compliance, dependency, and delays, while increasing profits and efficiency in the clearance, tracking and financial planning aspects of the export process.