Practical Law: The leading online legal know-how service
The online know-how service that helps you perform more efficiently, gives you a time saving head start with the practice of law, and provides you with the tools to work faster and advise with greater confidence.
Practical Law gives you access to practice notes that offer how-to guidance, standard documents that provide a better starting point, current awareness emails that keep you up to date, plus more. Our experts, who have significant experience in law firms, chambers, and organisations around the world, ensure that the foundations are taken care of so you can concentrate on adding value for your clients and your organisation.
More than 140,000 lawyers worldwide already rely on Practical Law to get a quality-assured head start with the practice of law, so you'll know you're in good company.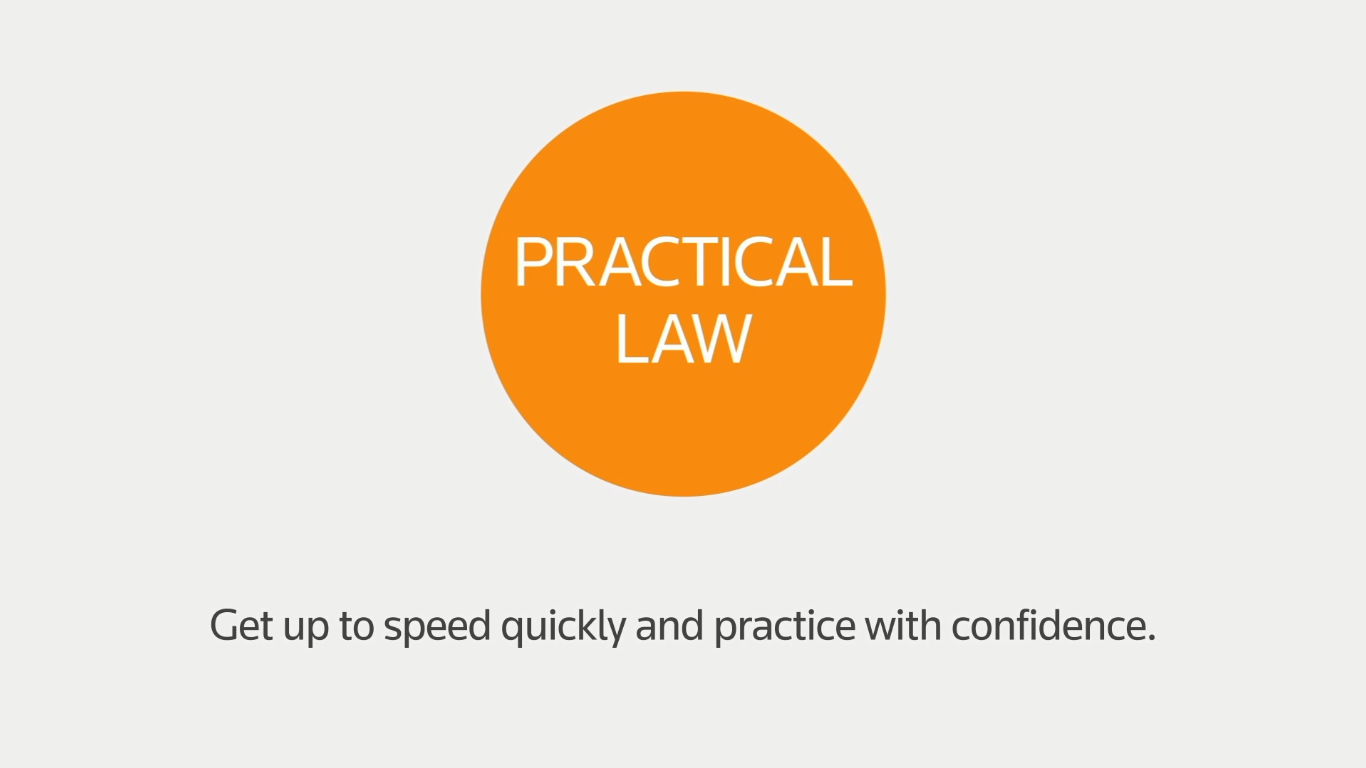 03:12
Make sure you're up to speed on the topics that matter most for legal professionals.
Access the latest answers, events, trends, expertise, and data for legal professionals in Hong Kong.
Our cost-effective packages make comprehensive Hong Kong and global content accessible to lawyers at competitive and affordable prices.
Share transfers and transmission of shares in Hong Kong companies
Execution of deeds and documents by companies incorporated under the Companies Ordinance
How to prepare share purchase agreements under Hong Kong law
Standard documents and clauses
Boilerplate agreements and deeds tailored for Hong Kong law
Execution clauses for companies incorporated under the Companies Ordinance
Templates to vary, novate or terminate agreements
Access thousands of UK practice notes and precedents, and toolkits to adapt UK agreements for use in Hong Kong
Practical Law China: Chinese and English language commercial templates, and guidance on how to do business in China
Information on how to do business in over 100 territories, including tools to compare territories side-by-side
Features and capabilities
Powerful search
With results relevancy and search filters, content is easy to find.
Document display
Resources are easy to read and faster to browse.
Intuitive interface
A streamlined design and less clicking to find what you need.
Document delivery options
Download in PDF or Microsoft Word formats, print or share with your colleagues, or save to folders.
Personalisation features
Use folders, history, favourites and the option to set your own homepage.
Navigation
Easily navigate across the site, resources are quick to pinpoint.